BMW Group makes Coldplay world tour more sustainable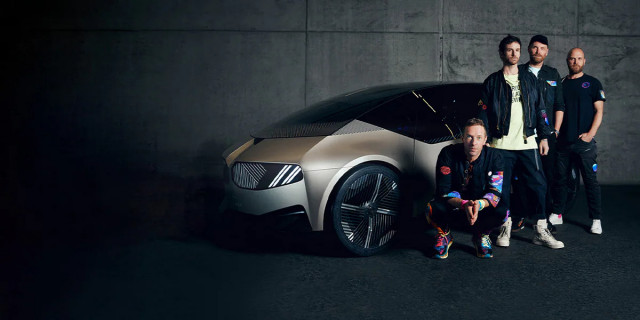 The collaboration between BMW and Coldplay will witness a new highlight. Following the successful hit "Higher Power" synced in the BMW i4/ix purpose film and the British band's performance in the virtual world of BMW JOYTOPIA at the IAA Mobility in Munich, BMW will now provide the world's first ever mobile, rechargeable show battery for the bands upcoming Music Of The Spheres World Tour. In the summer of 2022, the four musicians are also scheduled to perform in Frankfurt and Berlin.
The show battery will provide the necessary electric power during the live performances with more than 40 recyclable car batteries, making the series of concerts more sustainable and one of the greenest tours in music history. The collaboration between BMW and Coldplay sets new benchmarks and could become the blueprint for the entire live industry.
"We're proud to partner with BMW to create the world's first tourable, rechargeable show battery – which will allow us to power our concerts almost entirely from clean, renewable energy", says Coldplay's Chris Martin. "
"A common awareness of sustainability has led during recent years to an intensive, creative co-creation process between BMW and Coldplay," emphasises Jens Thiemer, Senior Vice President Customer and Brand BMW. "The campaign song, "Higher Power", marking the launch of our all-electric models BMW iX and BMW i4, as well as Coldplay's performance at BMWs virtual world of JOYTOPIA during the IAA Mobility, were the first major highlights of our successful cooperation. With the use of second-life batteries from BMW i3 vehicles we are now helping Coldplay's world tour become even more sustainable."
This successful collaboration between BMW and Coldplay has now been further extended, leading to a new climax during next year's world tour. As a partner and supplier of recyclable car batteries, BMW will support the British band not only with achieving the goal of becoming even more sustainable. The cooperation is a game changer and could become a blueprint for the entire live industry.
source:bmwgroup.com
---